There are many benefits to exercising during pregnancy. Not only does exercise improve your physical fitness but it is also great for your mind, is an excellent way to manage your weight, and can help to prepare your body for labour and delivery.
As long as you have the go-ahead from your doctor, and it is safe for you to exercise there are many options for women during pregnancy to stay active.
With the internet at our fingertips, there are many ways to exercise through the use of apps or by joining an online pregnancy fitness class at home. Below we will be exploring some of the best prenatal exercise classes you can find online to keep all you mums-to-be fit and healthy.

Bumps and Burpees is a brilliant community for mums wanting to stay active, including prenatal personal training, downloadable ebooks, and easy-to-follow pregnancy-safe workouts. There are various levels of investment available and classes are offered through a subscription service. Exercises are tailored to the stage of pregnancy you are in and include live classes including cardio, yoga, and pilates workouts.

Barrecore offers fitness classes at their 13 studios based around the UK and focuses on barre workouts which include elements from ballet, yoga, and pilates. Barrecore offers a variety of live stream classes including specific live prenatal classes. Private maternity modification sessions are offered so attendees can enjoy the classes with safe pregnancy modifications. Mums-to-be can choose from one-off classes or select a bundle of either 10 or 20 classes which include a bundle buy discount.

The Sculpt Society Mama is a fitness programme aimed to guide you from the beginning of your pregnancy through to after you have given birth. The programme offers easy-to-follow fitness calendars and exercises to suit your stage of pregnancy. The programme also includes pelvic floor and breathing exercises, a body core recovery programme for after you have had your baby. It is an all-around fitness programme with the option to tailor your exercise to your specific needs.
Mothers-to-be can take advantage of the free trial to see if the Sculpt Society Mana is for them before committing to a subscription. There is also advice on the equipment you can buy to aid your exercises and you can choose from full-length or 'quickie' workouts.
Prenatal Online Yoga Classes: Prenatal Fitness Apps

If you are looking for something that you can take with you wherever you go, a prenatal fitness app might be the perfect solution. There are many excellent fitness apps available with an aim toward pregnancy exercise.

Here are our favourite three:

Glo – This award-winning exercise app offers a whole suite of prenatal yoga classes to women to help improve posture, and alignment as well as improving your sleep. The app includes a 7-day free trial then there are options to pay monthly or yearly.
The Bloom Method – This pregnancy fitness app allows subscribers to watch unlimited fitness classes hosted by female coaches centred around effective workouts geared towards the stage of pregnancy you are in. The app also includes free consults with pelvic floor therapists, meditation sessions, and nutritious recipe ideas.
Revolution Motherhood This prenatal fitness app takes you through gentle pregnancy exercises into a fitness programme you can make use of postpartum. Their three-phase fitness method helps rebuild strength and fitness levels. The app has a range of features and exercises including soft foam rolling, yoga, cardio, and whole-core toning. You can use the app on demand and access a range of exercises to suit your needs both pre and postpartum.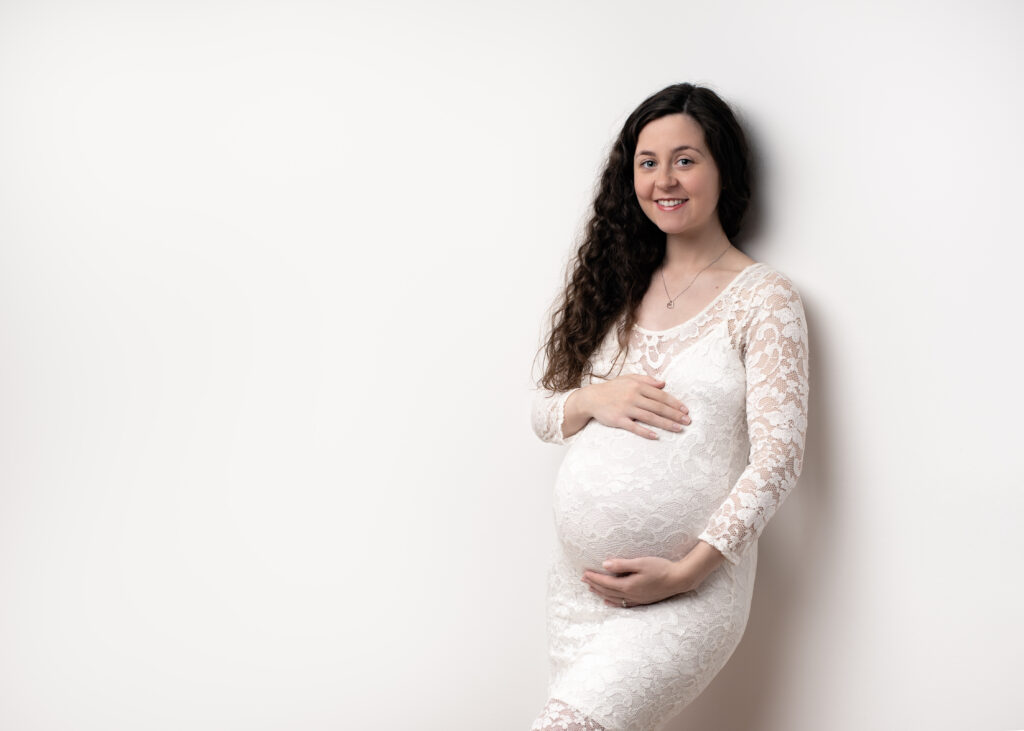 YouTube Pregnancy Workouts

YouTube is a great tool to use at home for working out before, during, and after pregnancy. Videos are free to watch and you can find almost any type of workout on the platform. We have picked our favourite pregnancy YouTube videos you can follow at home:

Founded by Katrina Scott this YouTube channel is aimed at empowering women through workouts, nutrition, meditation, and community. In this video, Katrina and her friend are pregnant and walk you through a workout that focuses on the body's postural muscles. This video is great as a fun way to work out at home and is full of helpful exercise tips to keep your posture correct during the workout.

The Moms View. This 20-minute workout is hosted by celebrity trainer Kristin McGee and includes a full yoga-flow workout for pregnant mums-to-be. The workout starts with a mindful breathing exercise before moving into an empowering yoga flow.

POPSUGAR Fitness This workout aimed at women in their second trimester is hosted by Celebrity trainer Sara Lewis and works on toning pilates moves designed to help you build strength. Women in their first or second trimester can take part in this exercise and the workout includes alignment pointers.
It is very important to consult your healthcare professional or doctor before starting any new exercise programme to ensure you and your baby are in top health. Every person is different so what might be safe for one woman during pregnancy may not be the same for you.

With that being said there are many online classes available for mums-to-be looking to stay active and healthy during their pregnancy. It is important to remember that during an at-home workout, you will not have an instructor who can correct your posture or form so you should take it easy and listen to your body while exercising. Try not to push yourself too hard and when exercising make sure that you are comfortable, have water nearby, and take regular breaks if needed.

By taking caution with exercise throughout your pregnancy and by following the advice of your healthcare professional you can incorporate an exercise schedule into your daily routine. With the help of these prenatal exercises, online classes will help you to remain fit and healthy during your pregnancy which will be of great benefit to you.